We Share God's Love and Scoops of Ice Cream
Scoops and Scripture is a ministry compiled of volunteers with a heart for Jesus Christ and a desire to share the Good News of salvation throughout our nation. Sporting our Scoops T-shirts, we visit the broken, forgotten, needy, and lost within our communities to share God's Word, the love of Christ, and ice cream! Scoops and Scripture is a fun, simple, yet meaningful opportunity intended to bring hearts and glory to God.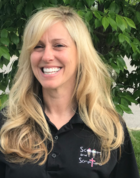 "We serve by sharing God's love and the gospel one scoop of ice cream at a time."
Kelly Pass
Director of Scoops and Scripture
We believe that the Bible is the written Word of God, inspired by the Holy Spirit, and without error in the original manuscripts. The people God has chosen have written it under the inspiration of the Holy Spirit. The Bible is the revelation of God's truth and is infallible and authoritative in all matters of faith and practice (2 Timothy 3:16; 2 Peter 1:20-21; Mark 13:31; John 8:31-32; John 20:31; Acts 20:32).
Our organization believes in the Holy Trinity. There is one God—Creator, Sustainer, and Ruler of all things. He is infinite and unchanging, who exists eternally in three persons; the Father, the Son, and the Holy Spirit. These persons are equal in every divine way, and they execute distinct but harmonious offices in the work of creation, providence, and redemption (Genesis 1:1, 26; Deuteronomy 6:4; John 1:1, 3; Matthew 28:19; John 4:24; Romans 1:19-20; Ephesians 4:5-6).
We believe in God the Father is infinite in perfect holiness, wisdom, power, and love. God is all-powerful and -knowing, and His perfect knowledge extends to all things—past, present, and future. We believe that God the Father reigns with providential care over His universe, hears and answers prayers, and saves all who come to Him through Jesus Christ from sin and death (Exodus 15:11-27; Luke 10:21,22; Matthew 23:9; John 3:16; 6:27; Romans 1:7;Romans 8:14-15; I Timothy 1:1,2; 2:5,6; I Peter 1:3; Revelation 1:6).
We also believe in the eternal deity of our Lord Jesus Christ, the Son of God, in His virgin birth, sinless life, miracles, and vicarious, atoning death for the sins of all who would trust in Him alone for salvation through His shed blood, in His bodily resurrection, in His ascension to the right hand of the Father, and in His personal return in power and glory (Matthew 1:18-25; Luke 1:26-38; John 1:1; 20:28; Romans 9:5; 8:46; II Corinthians 5:21; I Peter 2:21-23; John 20:30, 31; Matthew 20:28; Ephesians 1:4; Acts 1:11; Romans 5:6-8; 6:9,10; Hebrews 7:25; Hebrews 9:28; I Timothy 3:16).
We believe in the Holy Spirit who came forth from the Father and Son to convict the world of sin, righteousness, and judgment, and to regenerate, sanctify and empower all who believe in Jesus Christ. We believe that the Holy Spirit indwells God's people and enables them to trust Christ in faith and follow Him in repentance and godly living (John 14:16,17,26; 15:26,27; John 16:9-14; Romans 8:9; I Corinthians 3:16; 6:19; Galatians 5:22-26).
We believe that man was created by God in His own image; that through the temptation of Satan, Adam transgressed the command of God and thereby incurred physical, spiritual, and eternal death, which is separation from God, and then inherited a corrupt nature and wholly opposed to God and His law. Therefore, all people, since Adam and Eve, are sinners by nature and by choice, guilty in God's sight, under condemnation, and totally unable to save themselves from God's righteous wrath. His grace alone provides a way of salvation (Genesis 1:26; 5:2; Genesis 3; Genesis 2:17; 3:19; Psalm 51:7; Proverbs 28:13; Eccl. 2:11; Jeremiah 17:9; John 1:13, 3:14-16; 5:24; John 5:30; 7:13; 8:12; 10:26; Romans 3:19, 5:19, 8:1, 9:22; II Corinthians 5:17; II Thessalonians 1:9; James 1:14; I John 1:9; Rev. 19:3,20; 20:10;14,15; 21:18).
We believe that for the salvation of the lost and sinful people, regeneration by the Holy Spirit is absolutely essential and solely administered by the grace of God through our faith in Jesus Christ. Repentance is a genuine turning away from sin toward God. Faith is the acceptance of Jesus Christ and commitment of the entire person to Him as Lord and Savior. This is the gospel, that by grace through faith in Jesus, sinners repent and are forgiven by God and declared righteous in His sight. The purpose of the Christian life is to glorify God and enjoy Him in gratitude (Acts 2:37-38; Romans 3:23-28; 4:1-5, 5:8-10, 10:14; 1 Corinthians 6:20; 2 Corinthians 7:10-11; Galatians 2:20; Ephesians 2:1-8; Philippians 1:29; Titus 3:5; James 2:14-26; 1 John 5:1).
We believe in the personal return of the Lord Jesus Christ to earth and the establishment of His kingdom. We believe in the resurrection of both the saved and the lost; those who are saved into everlasting life in the presence of Christ and lost into everlasting condemnation and separation from Him (Matthew 16:27; Mark 14:62; John 14:3; Acts 1:11; Phil. 3:20; I Thessalonians 4:15; II Timothy 4:1; Titus 2:13; I Corinthians 4:5; I Corinthians 15; II Thessalonians 1:7-10; Revelation 20:4-6,11-15).
Our board of directors has the heart and vision to see followers of Christ reach out to different people to share love and gospel encouragement. As an organization, we teach God's Word and invest time in having personal relationships with those in our local communities.
Currently, our ministry teams are serving in various cities all over the United States to break barriers and share the love of Christ. We look forward to seeing the new places where God may send you with Scoops and Scripture!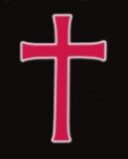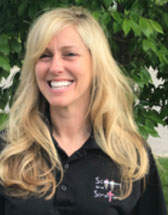 Kelly Pass
Director/Founder
Louisville, KY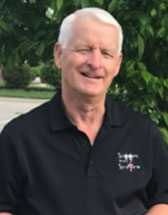 Hib Theriault​
Chairman
Louisville, KY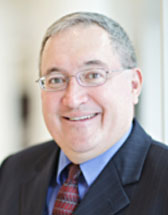 Dr. Tim Beougher
Board Member​
Louisville, KY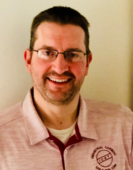 Chip Crush
Board Member
Louisville, KY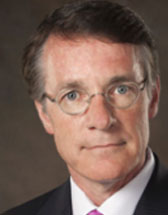 Jamie Hargrove
Board Member
Louisville, KY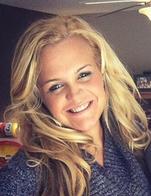 Karisa Rountree
Director of Ministry Services
Louisville, KY